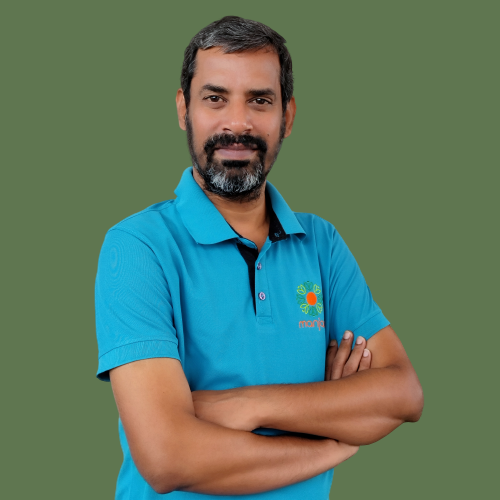 Mr. Ajay Kumar Tank
Program Officer
[email protected]
Ajay is a senior grassroots development professional with more than 20 years of experience. He
has gained deep expertise working with the underprivileged communities, women institutions,
livelihoods, integrated natural resource management and mobilizing rural communities. He
received a degree in agriculture engineering from MPUAT-Udaipur and MBA in Rural
Management from JNU - Jaipur. He was also engaged with PRADAN, Ambuja Cement
Foundation, Gramin Vikas Trust, CECOEDECON and CTAE (MPUAT- Udaipur) in the leading
position. Currently, he is leading and managing the operations of Sakhi project at Chittorgarh
and micro enterprise development (MED) program in the Chittorgarh, Mewar region, which is
one of the most backward regions in the country.
He is based out at Chittorgarh in Rajasthan. He is incharge of donor relations, project
management and team management in that region as a program officer. He is extending his
support to the Manjari Foundation for the formulation of new proposals, budgets and process
designing. He also extends his technical support to Sakhi Utpadan Samit (SUS) at Chittorgarh,
Sakhi Food and Hastshilp Samiti (SFHS) at Rudrapur, Uttarakhand and Upaya Handloom
Private Limited at Chittorgarh.
© 2023 Manjari Foundation. All rights reserved