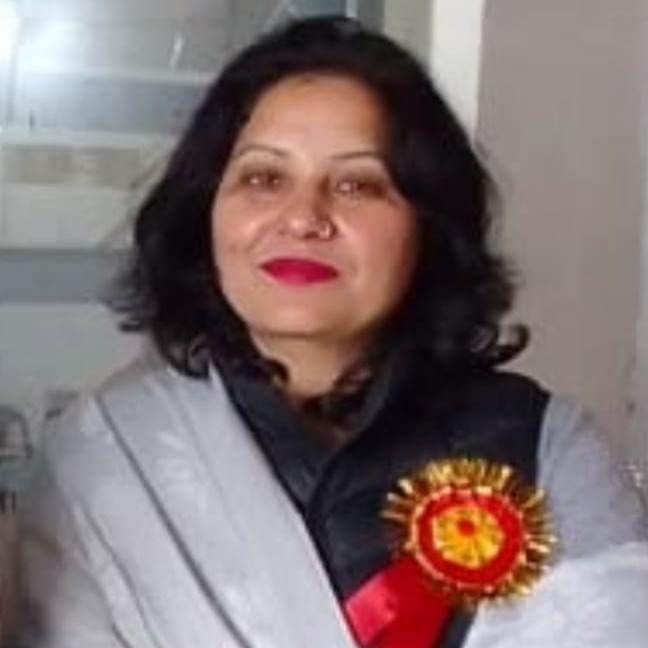 Ms. Kherul Nisa
Team Leader
[email protected]
Mrs Kherul Nisa is the Team leader at the Manjari Foundation of Rudrapur location.
She holds B.SC. (Zoology, Botany and chemistry), M.A. (sociology) and B.ED. From
Kumaun University Uttarakhand.
She has 18 years of experience in different government and private sectors including
development, sanitation and mining. She has 3 years of experience in the development
sector as a facilitator in SGSY with DRDA in U.P., 4 years of experience in the sanitation
sector as a district project manager with total sanitation campaign (Panchayati raj
department) in Rampur (U.P.) (Govt. Of India), she has also worked 4 years in
the mining sector in U.P. govt. and has one year of experience with SRIJAN in
the development sector. Her areas of expertise are Women's institution building & amp;
Capacity Building, Livelihood Promotion, sanitation, Social Research and mining.
At present, she has been associated with the Manjari Foundation since 2018 and works as a
Team leader in Sakhi Project at Pantnagar location, which is based on women
empowerment and livelihood in Rudrapur Uttrakhand. In this project 3949
women are mobilized to improve the financial understanding and capabilities of
SHG members including enhanced access to affordable credit. As a lead role, she
strengthens the livelihood portfolios of the SHG members by increasing the quality asset
base and providing and enhancing entrepreneurial opportunities.
© 2023 Manjari Foundation. All rights reserved